Coming Soon…
M&W will soon introduce their plate lifting clamp line to the market.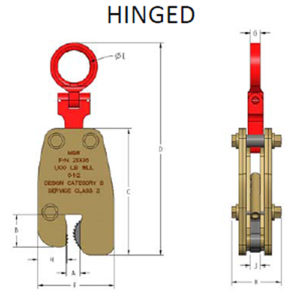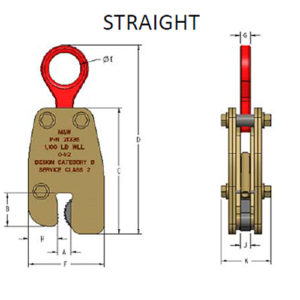 This new clamp is truly a state of the art design.
This lifting clamp is light weight, always lockable with a gravitational locking mechanism. There are no external mechanisms to get damaged or destroyed along with a NO weld design, it is very simple to operate.
The new clamps will be available with a straight shackle eye and a pivoting shackle eye as well. Initially, these clamps will be available in three capacities, 1,100lb, 2,200lb. and 4,400lb. each with a variety of jaw openings. There is no minimum load for this clamp to operate safely.
The locking mechanism is a lock open and lock closed design, again with no levers or buttons to turn or push. These "dawgs" will do a 180 degree lift with no problem. Designed with a 5:1 design factor, the clamps meet both ASME 30.20 and ASME 30.BTH1 Design Criteria.
These clamps are truly "Made in America"