Galvanized Guy Strand Download
Washington Wire Rope is one of the fastest growing wire rope mills in America. We are an energetic wire rope manufacturer making a big difference to our customers needing general and high performance lifting, anchoring and pulling solutions. Our focus on price, delivery and above all "quality" is our number one goal. This focus is highly valued by our customers in the following markets:
Construction
Mining
Oil Filed
Logging
Foundation Drilling
Fishing
Container Crane Operation
Electrical / Communications
Other Industrial Markets
Washington Wire Rope's manufacturing facilities are strategically located in Houston, TX which enables us to ship products faster and more efficiently in the US and abroad. We have access to resources that include 2 steel mills, 15 wire plants and 15 scrap yards that contribute to WWR continuing success in meeting our rapidly expanding customer demands. All employees of WWR are dedicated to providing the highest quality products in compliance with API 9A/ ASTM A-1023/ RRW-401F.
WWR is a member of Domestic Wire Rope and AWRF and shares its commitment to ensuring that our products are of the most superior quality available in the world.
Speak with our Washington Wire Rope Specialist:
Harry Coulter
Email: hcoulter@thechainman.com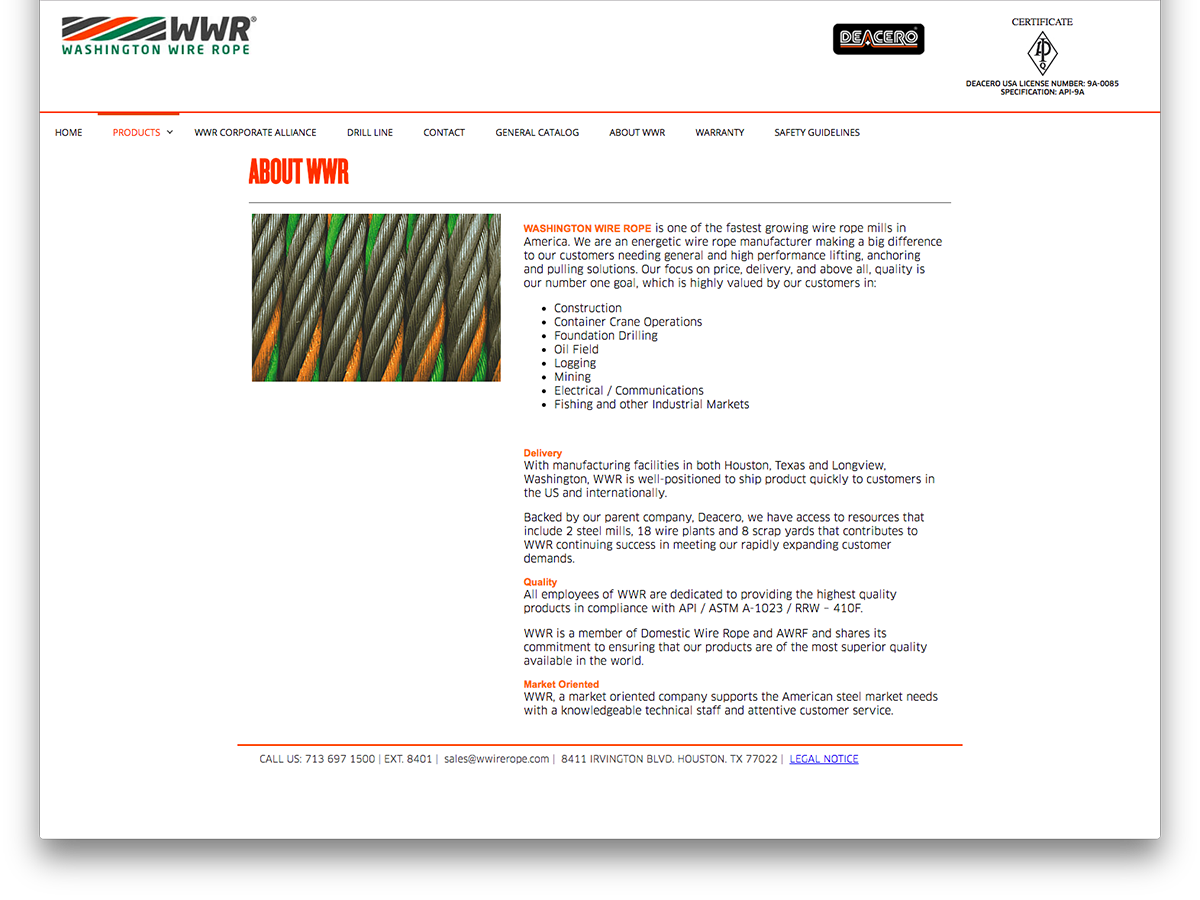 Go to Washington Wire Rope website